PSC opens the Symonds Community Pantry for Staff and Students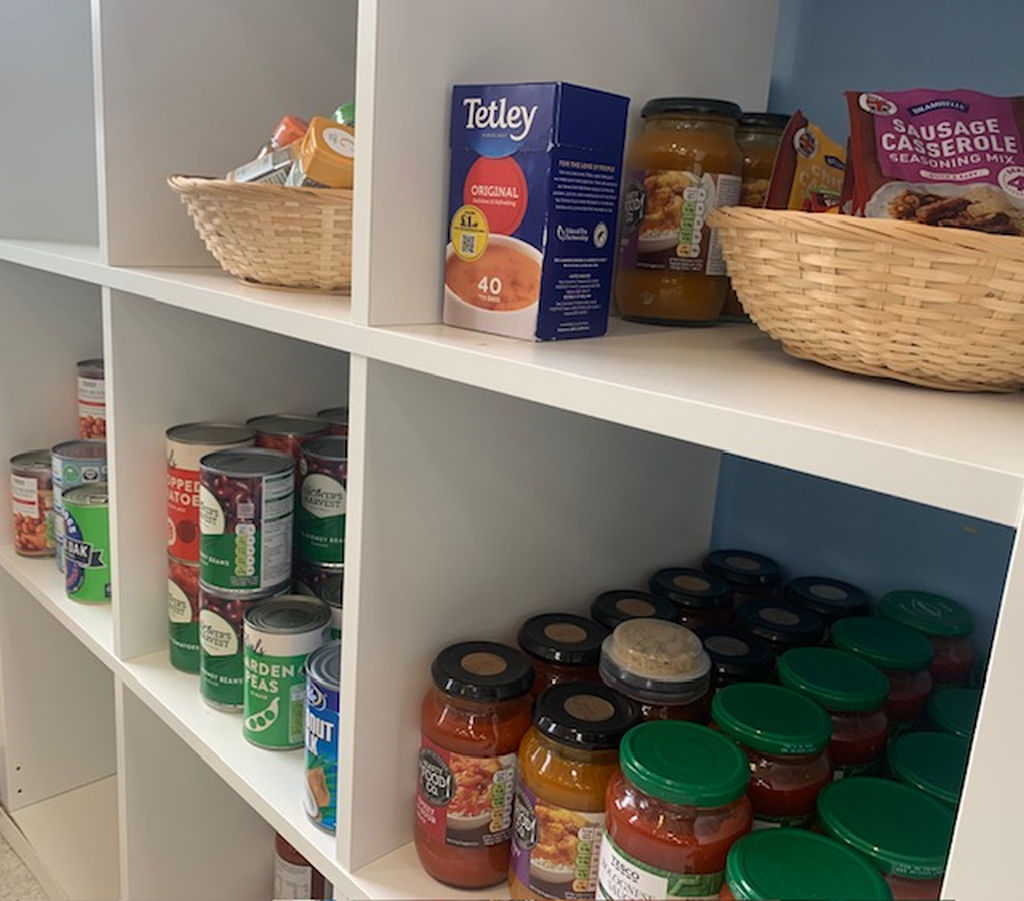 A small section of the dry goods on offer at the Symonds Community Pantry.
Peter Symonds College, Winchester has this week opened The Symonds Community Pantry to increase access to basic essentials for students and staff who are most vulnerable. Located in the College's Student Common Room, the Pantry offers cupboard and frozen food, some fresh items, toiletries and cleaning essentials for the home.
Alison Sanson, Student Welfare Officer, said: "We are keen to address food poverty and food waste, and want to support our students and staff who are finding the cost of living crisis a daily challenge. The Pantry can be used every day if needed and no one needs permission to use it. It is entirely open access with no limits – we operate it on the basis of trust. We just ask everyone to remember that the Pantry is for all and to take only what you need. We hope to open a second pantry on campus soon."
Liz Crouch, Head of Student Services, added: "Valuable funding from Winchester City Council and Connect4Communities has enabled us to equip the Pantry with freezers and shelving to meet the needs of as many of our college community as possible. Our Student Services team accepts donations to the Pantry of sealed items including tinned and other cupboard foods and toiletries, and we are very grateful for any donations made – especially in the run up to Christmas. We anticipate that the Pantry will evolve over time and are always open to suggestions."
The Symonds Community Pantry is an addition to the College's on-going support for students via the 16-19 Bursaries, Free College Meals, and free period products. Students already in receipt of Free College Meals can still use the Pantry for goods at home.
Please contact Student Services on student.services@psc.ac.uk if you are able to donate or to help the Symonds Community Pantry in any way.
Posted: 15 November 2023
For further information about this article or the college in general, please contact our Marketing department by telephone on 01962 857553 or by email marketing@psc.ac.uk