Symonds students high achievers in higher education
Symonds students high achievers in higher education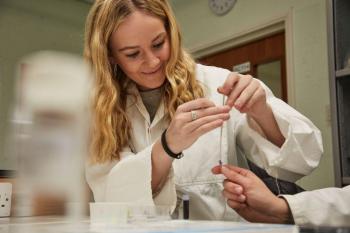 Students from Peter Symonds College who go on to higher education do significantly better than the national average, according to research by the Higher Education Statistics Agency (HESA).
Tables published by HESA confirmed that 36.3% of former Peter Symonds students graduating from higher education in 2018/19 received 1st class degrees, compared with an average of 28.9% of students from Sixth Form Colleges and 30.4% of students from the independent sector.
Peter Symonds students who went on to attend prestigious Russell Group universities also did notably better than the national average, with 38.9% achieving a 1st class degree compared with 34.2% of students from Sixth Form Colleges and 31.8% of students from the independent sector.
Commenting on the data, Peter Symonds Principal Sara Russell said, "This is a remarkable achievement and bears testament to the thorough grounding students receive with us. We are very conscious that we are preparing our students for their future and so it is incredibly rewarding to see that the foundations laid at Peter Symonds create such a strong base for success.
"A vast majority of our students go on to university, with Government statistics demonstrating that more Symonds students go to Russell Group universities than from any other institution in the country – 543 in 2019.
"Our experienced staff provide our students planning to go on to higher education with the very best support if that is their ambition, but we also strive to support and guide all our students to ensure that every single one reaches their full potential. We are dedicated to ensuring every student leaves Peter Symonds equipped for success, no matter what they chose to go on to."
The HESA tables demonstrate that Peter Symonds students are well prepared for their next steps, and a January 2020 Ofsted inspection reiterates this, stating "students achieve high grades in their A levels. They are very well prepared for their aspirational next steps to prestigious universities, where they pursue their studies in their chosen careers."
For further information about this article or the college in general, please contact our Marketing department by telephone on 01962 857553 or by email marketing@psc.ac.uk.