A Level Drama & Theatre
Eduqas (2 Years)
Eduqas (2 Years)
Course Content
This course provides an exciting opportunity to study drama and theatre as a single subject as part of a flourishing department. You will extend your skills in both the understanding of theatre and the performance of drama. You will work in specialist facilities, be involved in a wide range of performance tasks and take part in a variety of workshops. You will need to have a real commitment to the study of theatre, both academically and practically. You will explore many styles of performance and attend exciting and diverse professional theatre productions.
Year 1:
In your first year you will study two set plays. You will have the opportunity to perform and direct key sections of your set text during lessons. The practical exam will be the performance of a re-interpretation of a play which will adopt the style of a practitioner studied on the course with supporting coursework.
Year 2:
In your second year you will study a third set play from the perspective of an actor or designer which forms the basis of your written examination. The practical exam will involve devising an original piece of theatre as a group performance with supporting written coursework. You will have the option to attend a creative and cultural residential theatre trip to Paris.
Methods of Teaching
You will generally be taught by more than one teacher in both years and receive support in class from a technical instructor when appropriate. Classes will involve reading, discussions, presentations and practical tasks in support of different elements of stagecraft. In addition to performance skills, you will develop skills in critical analysis, observation, interpretation and communication.
Financial Implications
In order to fund the examination requirement of theatre visits and workshops students will be expected to pay £120 in their first year and second year. There are compulsory texts required each year amounting to approximately £30. The College has a Student Support Fund for those students who have difficulty meeting these costs.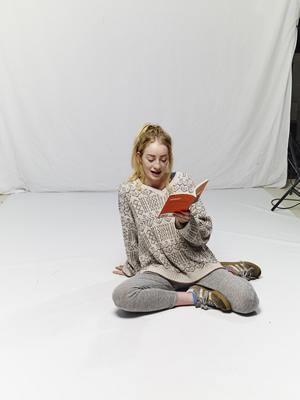 Where Could It Take Me?
A level Drama and Theatre leads on to many Higher Education courses and professional training in Drama and other Art and Humanities subjects. The transferable skills the subject offers are also highly valued in vocational areas including the media and television, teaching and arts administration.
Entry Requirements
5 GCSEs at grade 4 or above, including Mathematics and English.