Minister for Apprenticeships and Skills joins virtual lesson at Peter Symonds
Minister for Apprenticeships and Skills joins virtual lesson at Peter Symonds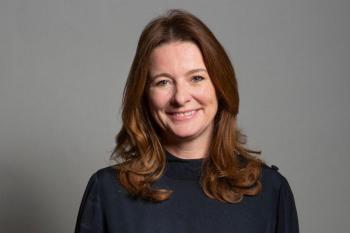 Gillian Keegan MP, Apprenticeships and Skills Minister, surprised students taking part in a virtual Welcome Day at Peter Symonds College by joining a session on the new T Levels.
As part of the virtual Welcome Day event, Year 11 students holding offers of places at Peter Symonds College this September were invited to join a series of presentations and live online lessons to give them a taste of what to expect when they start College in the autumn.
Minister Keegan joined an Education and Childcare T Level taster lesson and spent some time talking with students and answering their questions around the new T Level programme starting at the College this September. Peter Symonds College is one of a select few offering courses from the new T Level programme.
Minister Keegan highlighted the opportunities the new T Levels will give students, particularly noting the work experience element and the advantages that 'real-world study' will offer students.
ommenting on the session Apprenticeships and Skills Minister Gillian Keegan said, "It was fantastic to virtually visit Peter Symonds College and welcome the first cohort of T Level students who'll be starting the Education and Childcare course this September.
"It is a really exciting time and I was thrilled to hear first-hand from students why they chose to take the T Level route, how they are feeling about starting the new qualification and about their dreams and aspirations for the future.
"T Levels are the next level qualification, designed with leading employers so they can give you a head start into a career you want. Peter Symonds College and their students are pioneers for the new T Level and I look forward to hearing how they get on."
Student Roxy-Jane Jeremy said "The session today really helped me to decide that this is the course for me. I would like to choose the educational pathway as my dream is to become a primary school teacher."
Dawn Hiscox, Head of the Education and Childcare T Level programme at Peter Symonds, said "We are delighted Minister Keegan was able to join the session and it was a great opportunity for our applicants to be able to ask her questions and hear her advice.
"We feel very privileged to be one of the Colleges chosen for the first wave of T Levels and with its mix of classroom learning and hands-on experience the Education and Childcare course is a fantastic offering for our students. We're really excited to be getting started on this in September."
For further information about this article or the college in general, please contact our Marketing department by telephone on 01962 857553 or by email marketing@psc.ac.uk.