Symonds announce College Sports Awards winners from the 2019-20 season
Symonds announce College Sports Awards winners from the 2019-20 season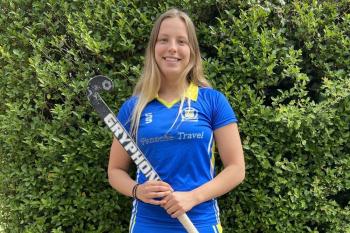 Peter Symonds College are delighted to announce the big winners of the 2019-20 sports season at the College.
Despite a shortened 2019-20 sports season, it has still been a great year for sport at the College with some incredible team and individual successes. Although these successes can't be honoured in the usual way at the annual College Sports Awards ceremony it is still important to recognise those who have worked hard and produced outstanding achievements. All winners were voted for by their peers.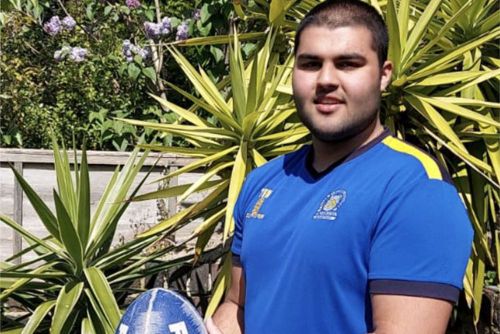 Sportsman of the Year went to rugby player Tom Furtado Mills with Emily Harris winning Sportswoman of the Year for her contribution in hockey. Emily said "Sport at Symonds has helped me develop as a player and give me many opportunities to grow and make good friends."
She continued, "Symonds sport is renowned for being exceptional. Hockey in particular has been most successful in the two years I have been here, winning the national cup in the first year and participating in the England Hockey Tier 1 Cup the second year, being one of the only colleges to do so."
Swimmer and lower sixth student Charlotte Prince Rayner was the recipient of the Mike Conlan Bursary, awarded to an Elite Performer to go towards their development and help with the costs of progressing as far as possible in their chosen sport.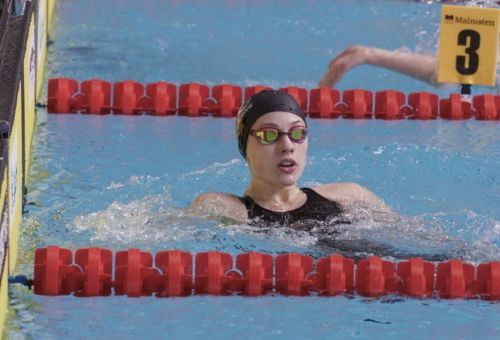 Charlotte, who swims for Winchester City Penguins, is a worthy winner; she was the fastest 17 year old at the summer British Swimming Championships in 2019 in the 200m backstroke and she had qualified to compete in the British Olympic Trials in April 2020. Charlotte's aim is to make the Great British Team and swim at the 2024 Olympics.
Team of the Year, also voted for by students, went to Men's Rugby. The award recognised their success in winning the Hampshire Cup, the AoC Regional League and that they were due to represent the South East at the AoC National Championships before they were cancelled.

Men's Rugby coach Mike Marchant won Team Manager of the Year. He said, "Despite the shortness of this season the Peter Symonds Women's and Men's Rugby Teams have been pushed into an environment which has tested both their physical and mental strength. They have grown as players and people and in receiving their nomination for Team Manager of the Year I believe they have also had some fun on their journey of growth.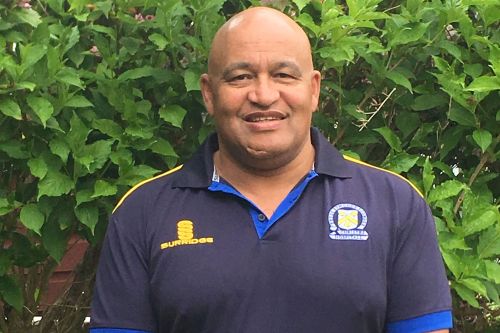 "We are a small coaching team of three; Tom Wilkinson, Rudi Kochanowski and me, but the real success of Peter Symonds Rugby and indeed Peter Symonds College is the players' and students' investment in themselves. These can be challenging years for students as they establish their identities, make decisions and start to take responsibility for their own actions. We all learn to walk because we fall over and we hope that the environment we create at Peter Symonds Rugby enables that learning process on and off the pitch."
Sportsman of the Year Tom Furtado Mills echoed Mike's comments, adding "I don't think I could have made it to where I am today without the coaches, especially Mike, and all my [Men's Rugby] team mates who pushed me to be my best."
Samantha Jones, Head of Enrichment (Sports Teams) and Sports Coordinator at the College, said "Even though this season was ended abruptly and the PSC 2020 Sports Awards could not go ahead, we wanted to celebrate the achievements of our multiple sports teams and their talented members. We have some very worthy winners for our Mike Conlan Bursary, Sportsman, Sportswoman, Team and Manager of the Year, who beat tough competition. It has been another great year for Peter Symonds sport and we hope to build on this in the 2020/21 season when hopefully all sport can resume."
For further information about this article or the college in general, please contact our Marketing department by telephone on 01962 857553 or by email marketing@psc.ac.uk.