Student Lara Clarke wins Ecostar environmental journalism competition
Student Lara Clarke wins Ecostar environmental journalism competition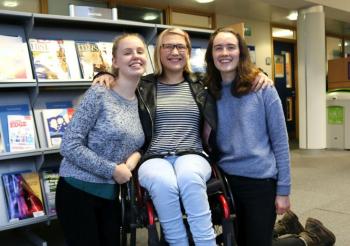 Upper sixth student Lara Clarke has been announced as the winner of the first EcoStar competition, created by the University of Winchester and the Hampshire Chronicle to identify the next generation of environmental journalists.
Lara's article focused on the environmental campaigning of fellow Peter Symonds students Amelia Newman and Emily Wanstall and their role in the local Fridays for Future climate strike movement. Judged the outstanding entry, Lara was awarded £100 in book tokens and had her article printed in the Hampshire Chronicle.
Click here to read Lara's article or below to view a scanned copy.
For further information about this article or the college in general, please contact our Marketing department by telephone on 01962 857553 or by email marketing@psc.ac.uk.