Peter Symonds student raises over £3000 for charity with nightclub event
Peter Symonds student raises over £3000 for charity with nightclub event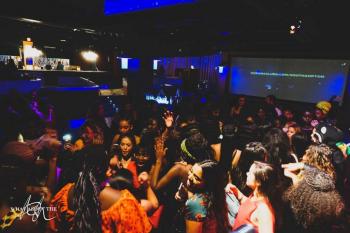 EPQ student Ellice Esi Shields recently held an event celebrating African and Caribbean music, dance, fashion and food at Oceana nightclub to raise over £2000 for a charity supporting some of the world's poorest children.
As part of her Extended Project Qualification Ellice organised an event, A Taste of Africa and the Caribbean, encouraging people with different backgrounds to celebrate diverse ethnicities and cultures. Ellice's aim was to bring people together with the goal of raising money for charity.
A Taste of Africa and the Caribbean took place at Oceana nightclub in Southampton, showcasing the best of African and Caribbean culture. The event included dance performances, music and plenty of authentic African and Caribbean food, and a fashion show celebrating modern and traditional African and Caribbean dress featuring pieces by Grass Fields and Kross Generation.
Proceeds from the event were donated to Mary's Meals, a charity providing daily meals in school for more than one million of the poorest children in Africa, Asia, Latin America, the Caribbean and Eastern Europe. Each ticket sold covered the cost of providing a child with food for five months.
Commenting after the event, Ellice said, 'I wanted to do something to mark Black History Month, and what started as a small event grew and grew. It was really stressful at times, but I'm glad I did it and it was really satisfying to create something for students, run by students to celebrate the cultures of Africa and the Caribbean and to raise money for charity at the same time.
'The event taught me a lot about interacting with people of all ages, professionalism, patience, creativity and the importance of planning – on the night itself we were on Plan C and as there was no Plan D I also learnt a lot about flexibility and thinking on my feet!
'I had a supportive network of people around me and I'm very grateful for their help. We had an incredible response and raised enough money to feed more than 180 children for a year.'
So far, A Taste of Africa and the Caribbean has raised over £3000 for Mary's Meals, with donations still being collected.
For further information about this article or the college in general, please contact our Marketing department by telephone on 01962 857553 or by email marketing@psc.ac.uk.