Symonds student visits European Parliament on ALDE Programme
Symonds student visits European Parliament on ALDE Programme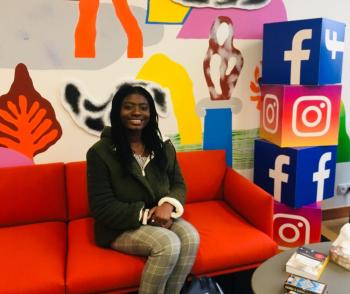 Peter Symonds student Mojo Akinyemi recently spent time at the European Parliament as part of a scheme organised by the Alliance of Liberal Democrats in the European Parliament (ALDE). Eleven member states sent two student delegates each on a trip to meet MEPs, journalists, NGOs and representatives from international companies such as Facebook.
The students visited the House of European History, took part in a human rights workshop and spent some time with MEPs from various European member states. They met with a number of NGOs and participated in a roundtable with three journalists based in Brussels, were they discussed the impact of fake news. The students rounded off the week with a visit to Facebook Brussels and mock debate session at the European Parliament Visitors Centre.
Commenting on the trip, Mojo said "It not only gave me an insight into a political institution I knew quite little about, but it also gave me the opportunity to meet so many brilliant people from all over Europe. It has made me reassess how I think of Europe and was an inspirational experience - I am now determined to learn another language!
"The trip gave me a much deeper insight into how the European Parliament functions. Learning about the democratic process is so important and I wanted to understand how people with different objectives and national interests work together. I am thrilled to have been a part of it."
For further information about this article or the college in general, please contact our Marketing department by telephone on 01962 857553 or by email marketing@psc.ac.uk.