BTEC Science (Extended Certificate)
Edexcel (2 Years)
BTEC Science (Extended Certificate)
Edexcel (2 Years)
All BTEC Nationals provide a vocational context in which learners can develop the knowledge and skills required for particular degree courses, including reading scientific and technical texts; effective writing; analytical skills; and practical skills.
This course is an excellent way to develop your science skills at level 3. It covers material from Biology, Chemistry and Physics. The two year course will enable you to gain a good understanding of science and its applications by learning in a practical way. It will also help you to develop your skills in numeracy, communication and IT, as well as improving your study, presentation and research skills.
It can be studied alongside other BTEC courses or A levels.
Course Content
In the first year students will study two units:
Unit 1:
Principles and Applications of Science – the topic areas covered in this unit include: animal and plant cells; tissues; atomic structure and bonding; chemical and physical properties of substances related to their uses; waves and their application in communications.
Unit 2:
Practical Scientific Procedures and Techniques – learners will be introduced to quantitative laboratory techniques, calibration, chromatography, calorimetry and laboratory safety, which are relevant to the chemical and life science industries.
In the second year students will study:
Unit 3:
Science Investigation Skills - you will develop the essential skills underpinning practical scientific investigations. Drawing on Unit 1 and Unit 2, these skills will be delivered through subject themes ranging from enzymes and diffusion to electrical circuits.
An additional fourth unit will be taken in the second year.
Methods of Teaching
The teaching will be done using a variety of approaches and resources. Students will also be expected to do work independently and use online resources. In each year of the course you will learn scientific investigation skills and techniques. There is practical work throughout the course, covering elements across all of the three science areas.
Methods & Patterns of Assessment
You will be assessed through a mixture of external exams and assignments, which are marks by your teachers and moderated by the exam board. Each unit is awarded points, which are converted into an overall grade (pass, merit, distinction, distinction*) at the end of the course. All assignments must be submitted in line with strict deadlines.
Where Could It Take Me?
This qualification will provide you with the foundational knowledge of science to pursue science related careers such as: Laboratory Technician, Midwife, Physiotherapist, Sport Scientist, Paramedic and many others.
Financial Implications
There will be a small cost to cover printing and other course requirements. The college has a Student Support Fund for students needing help in meeting these costs.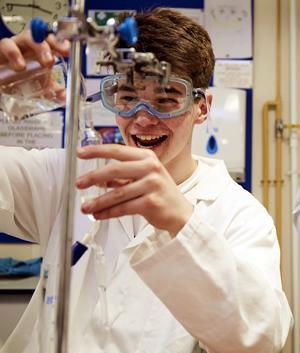 Entry Requirements
A minimum of 5 GCSEs at grade 4 and above, including Combined Science, Mathematics and English.