About the College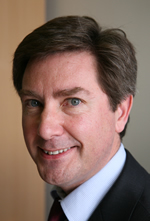 Welcome to the Peter Symonds College website. As you read it, I hope you will find it useful and informative, but it is impossible to tell you all about the College in a few pages, so please do visit during one of our Open Evenings and see the place for yourself. There is a tremendous range of opportunities on offer here and you have some very important choices ahead of you.
You have probably heard good things about Symonds. We are very proud of our excellent reputation. A brilliant mix of motivated students, dedicated staff and fantastic facilities makes Peter Symonds a vibrant and positive place to study. Ofsted rate us as "Outstanding" in every respect.
Even so, we see each year as a fresh challenge and are always looking for ways to improve.
With sixth form students from some 150 schools, Symonds is a sizeable community and we work hard to make this a friendly and supportive place to study with every student treated as an individual. Our unofficial College motto has long been 'we count in ones'.
I very much look forward to welcoming you to the College in September.
Stephen Carville,
Principal